Do you like to work on the earth, but do not consider this a worthy profession? You do not like the name "agronomist" – call this work "top manager of crop production", and the essence will be preserved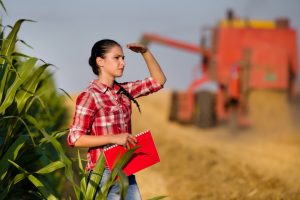 The work of the agronomist is perhaps the most responsible, interesting and multifaceted in all crop production.
If you learn to be an agronomist, you can earn 10 – 25 thousand UAH. per month, and the opening of the land market will be the impetus for the development of the entire industry.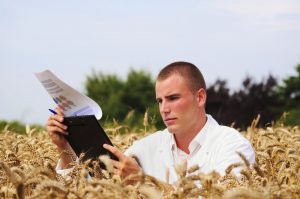 Agronomists today not only manage the cultivation of crops in the fields, but also engage in the selection of new varieties, study the effects of new insecticides and pesticides, conduct complex calculations for their use, study the types of soils, and organize greenhouses.
Technological progress is a matter for youth
In modern agricultural holdings, more and more computerized equipment is used, from combine harvesters with autopilot to mini laboratories that allow you to analyze soil directly in the field.
To effectively apply all new equipment, companies are looking for young, modern and educated professionals.
Every year, new preparations for plant protection and dressing are invented, cultivation technologies are improved, and environmental standards are tightened. All this is mastered at seminars with foreign experts and foreign courses and forums for agronomists.
It is worth going to an agronomist at the OSAU at least in order to know which varieties will be preserved all year long and how to get a good tomato crop in the winter, in a greenhouse, at minimal cost. Thanks to such specialists, we are provided with domestic vegetables, fruits and cereals year-round.